Lehigh Hanson Canada – Identity & Character development
Development of corporate character traits, website, collateral materials, communication guidelines, videos.
A visual system developed to identify messaging from different operating divisions within the company.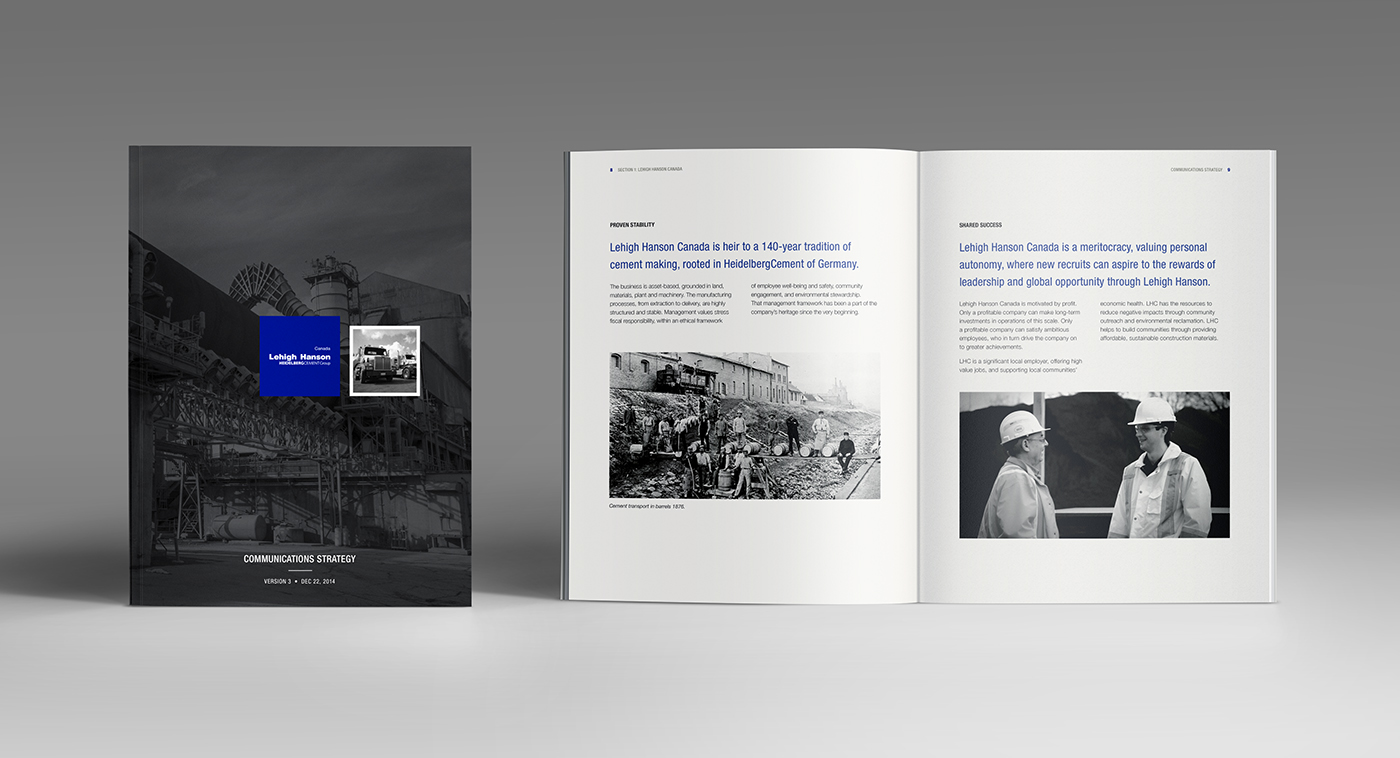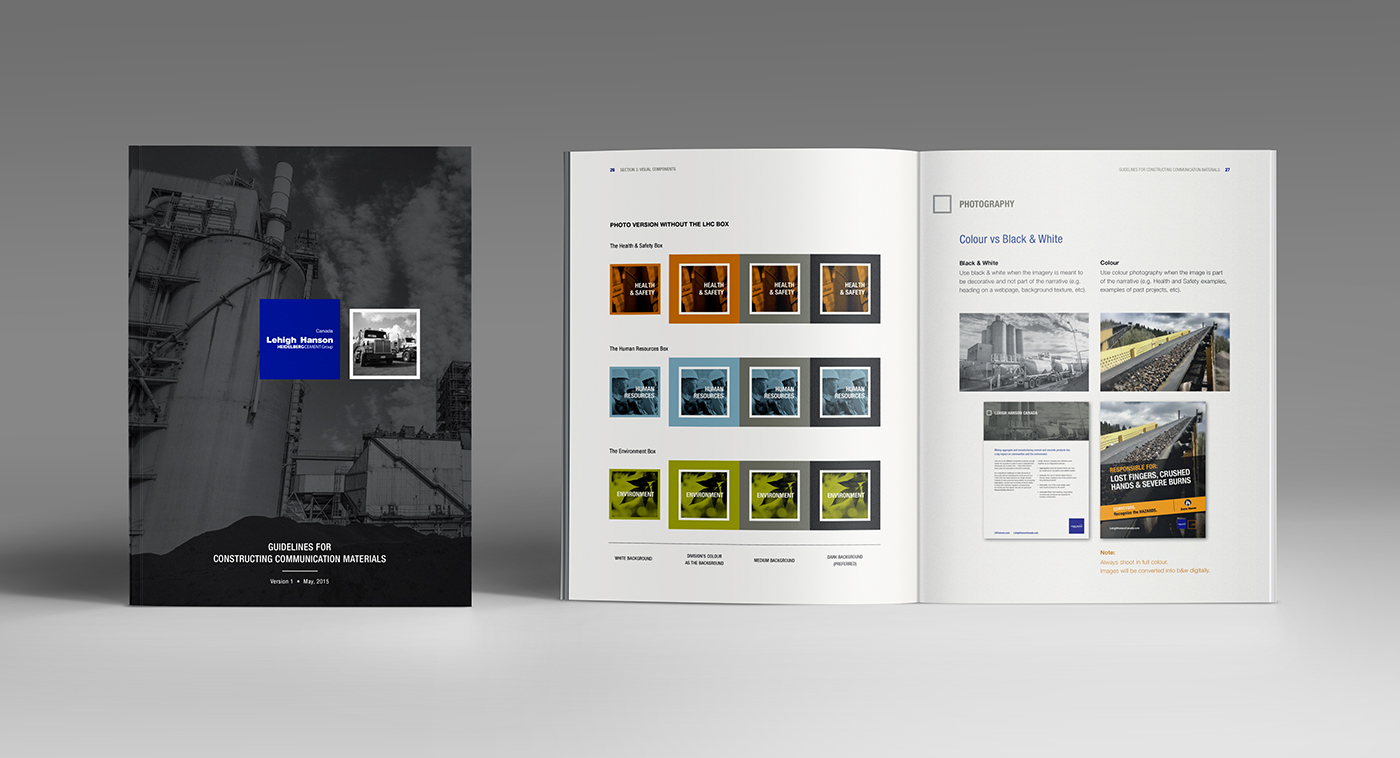 Recruitment Tradeshow booth for Job fairs.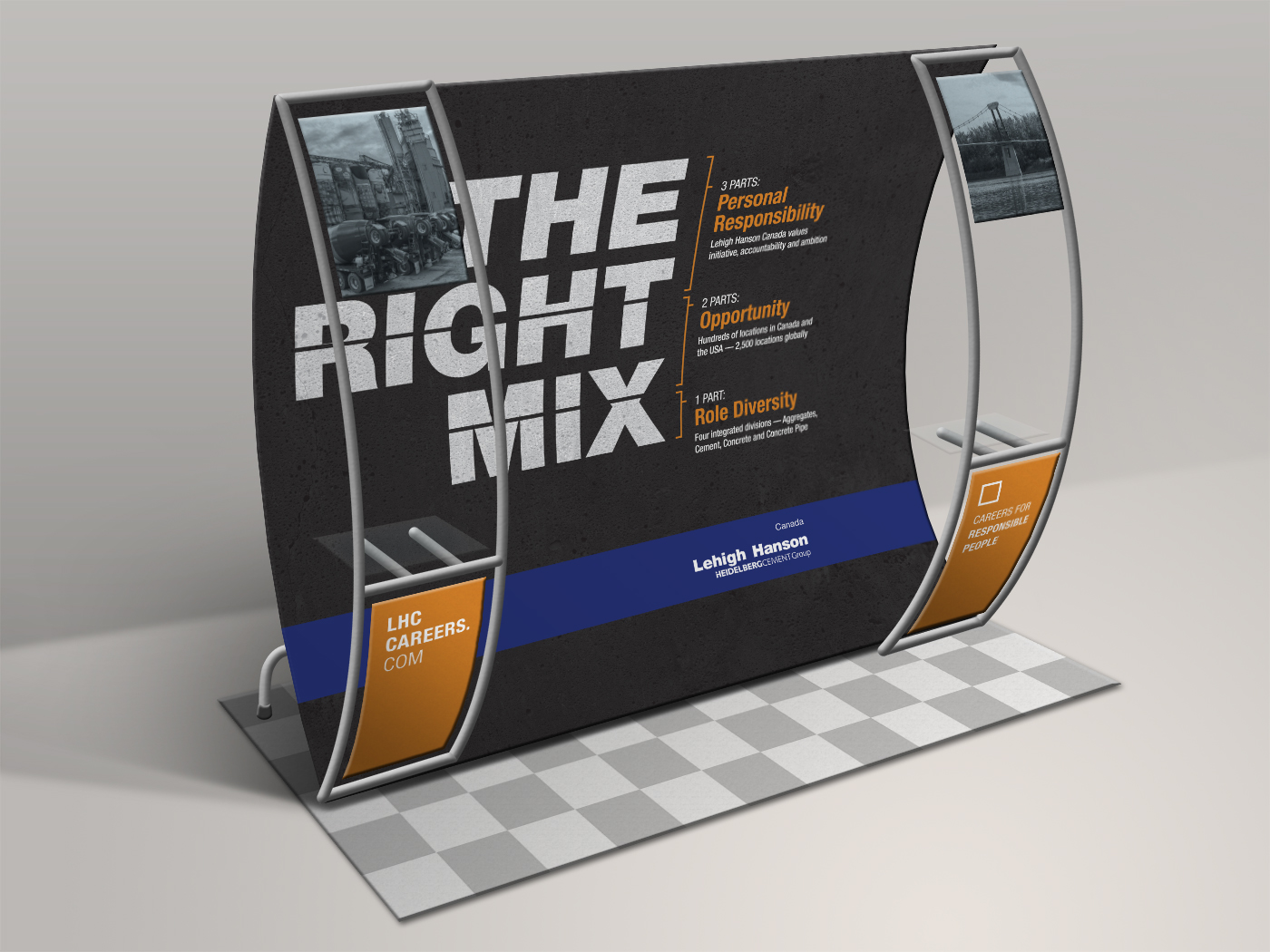 Internal safety messaging.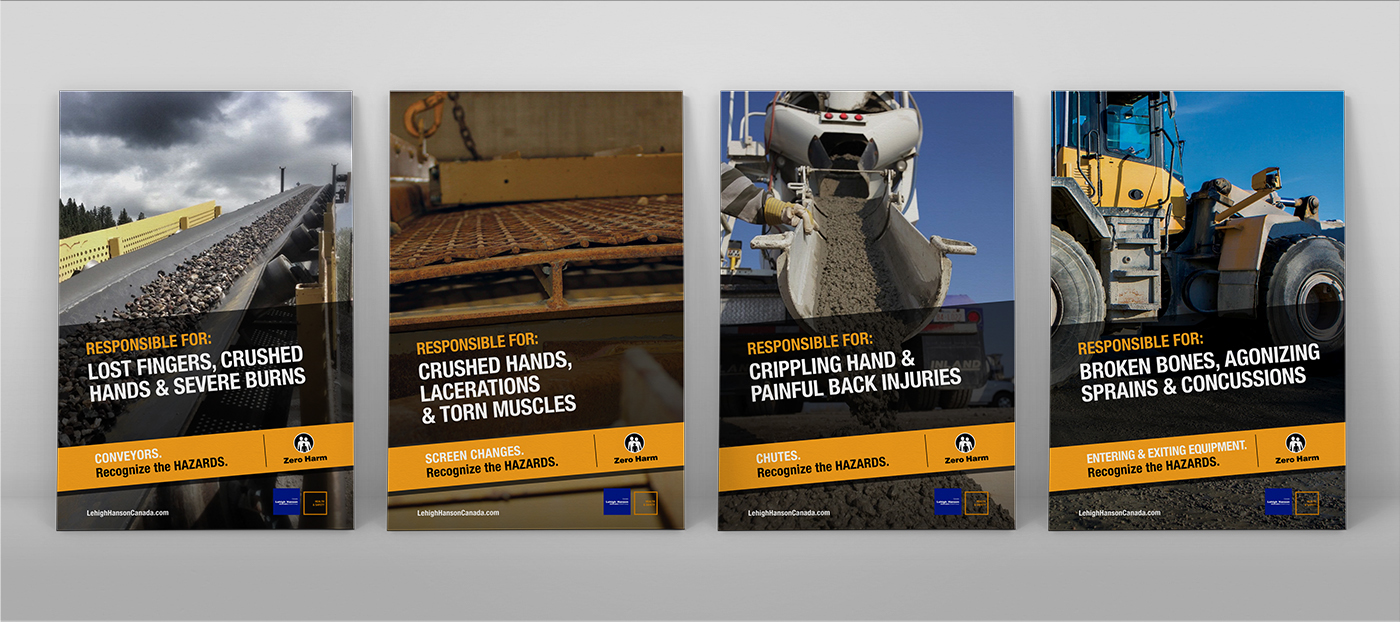 Manifesto video, wherein we explain, from a philosophical and character perspective, who Lehigh Hanson Canada are,
and why they do what they do.